Testimonials
Yesenia served as our full-time nanny for three years, taking care of our infant twins.  She was absolutely awesome!  Yesenia was totally reliable, genuinely caring, and had a specific plan of activities every day.  She started the learning process very early for our children and that foundation served to help shape who they are today.  We had three different nannies after Yesenia (we moved out of the area and it was too much of a commute for her), and not a single one came even close to matching her professionalism, knowledge, and overall care for the children.  In sum, Yesenia is the best!  Our children (now 8 years old) still love and adore her, and we are extremely fortunate to have had the benefit of her caring for our children.  She is the consummate child-care professional.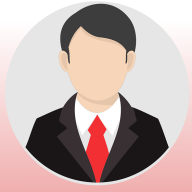 Yesenia Cafferatta and her team (Karen and Helen) were our Home Daycare provider for just over 2 years. They are absolutely amazing! My son was just 4 months when he started, and Yessie far exceeded our expectations (with over 18 years of childcare experience, it's no wonder!)
Bright Babies Home Daycare (BBHD) is super clean, organized, colorful, safe and fun for all the children. They have an impressive daily routine, the meals are home cooked and healthy, the children read books, sing and dance, do arts and crafts, get outside twice a day (weather permitting), have a consistent nap and celebrate their birthdays and the holidays together! It is too cute.
BBHD is licensed through the state of Virginia and Yessie's meals meet USDA nutrition standards for babies and young children.
If you're in the Northern Virginia area and looking for an outstanding home daycare provider for your little one, I highly recommend reaching out to Yessie today! She is so caring, pays great attention to detail and always make sure the kids have fun! We truly need more people in the world like her! 😊